3 steps to get started with Direct English:
Follow the 3 steps below to get started with your learning journey today!
Many learners like you are starting this journey for the first time right now. You're not alone!

Confirm your course level
Take our 1-minute quiz to guide you on to the most accurate programme of study for your level; either beginner or intermediate. You can then continue to choose either a 2-month or 6-month course. At the end of a 6-month course you will receive a CEFR-Aligned Direct English certificate.
You have 14 days to try our method. We're so confident you will be satisfied with our English course that we offer a no quibble 14-day money back guarantee.

Access our Interactive Learning Platform
Within 1 hour after you enroll on our course, you will be given access to our interactive learning platform. Our learning platform has been designed by experts in the Language Training industry, with hundreds of hours of interactive learning content from real life videos, audios and grammar activities to self-tests your English language skills are sure to get better day on day.
You can also download our app, so you can learn anywhere and anytime.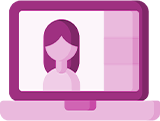 Meet your teachers
You will also meet online with your teacher once a week. You can find the link to access the first class once you access the platform. You will also meet up a small group of new friends in your live class, and they can't wait to meet you too!
You will continue your learning every week with increasingly engaging writing, speaking, listening and reading exercises and of course with your weekly online live classes.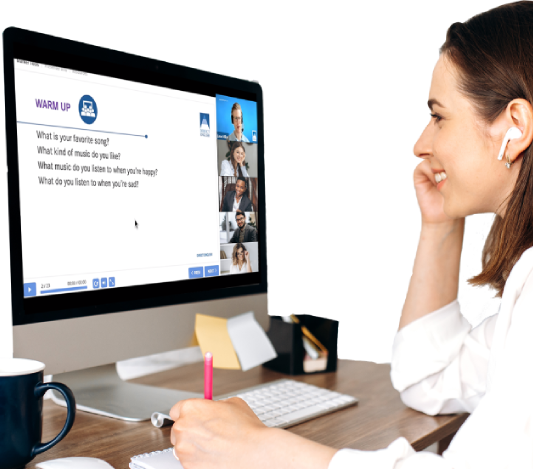 Learn anywhere with our live online English classes
---
100% virtual classes including an interactive learning platform with quizzes, story-based video, pronunciation exercises, assessments and live classes with teachers.
Practise your speaking skills, learn new grammar, expand your vocabulary and improve your pronunciation and fluency with our expert teachers and your peers online.
4 live sessions per month, 90-minute online classes once a week, each week, scheduled on the same day of the week to keep you motivated and constantly exercised like in a gym class!
Receive an A1 or A2 certificate, depending on your level, to demonstrate your learning and understanding in English. You can attend a graduation ceremony with your teachers and the Direct English team.
Join our Global language learning community
---
Take advantage of our comprehensive learning resources: tips, blogs, webinars, events and video tutorials.
Join new friends in our live online classes suited to your specific skill level. Practise your speaking skills with peers, like you, that learn English for the first time and/or want to improve their language skills.
Fun and effective classes of up to 8 students, to ensure you get enough real-life experience, while also getting the individual attention you need. We aim to keep you in the same group during the 6 months of the course to help you feel increasingly confident when practising your English.
Work on real-life scenarios and learn to solve problems in English together with your classmates and teacher to gain real proficiency in the English language for international workplaces and university.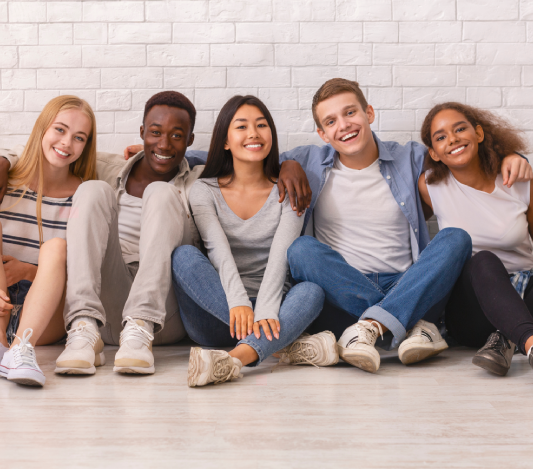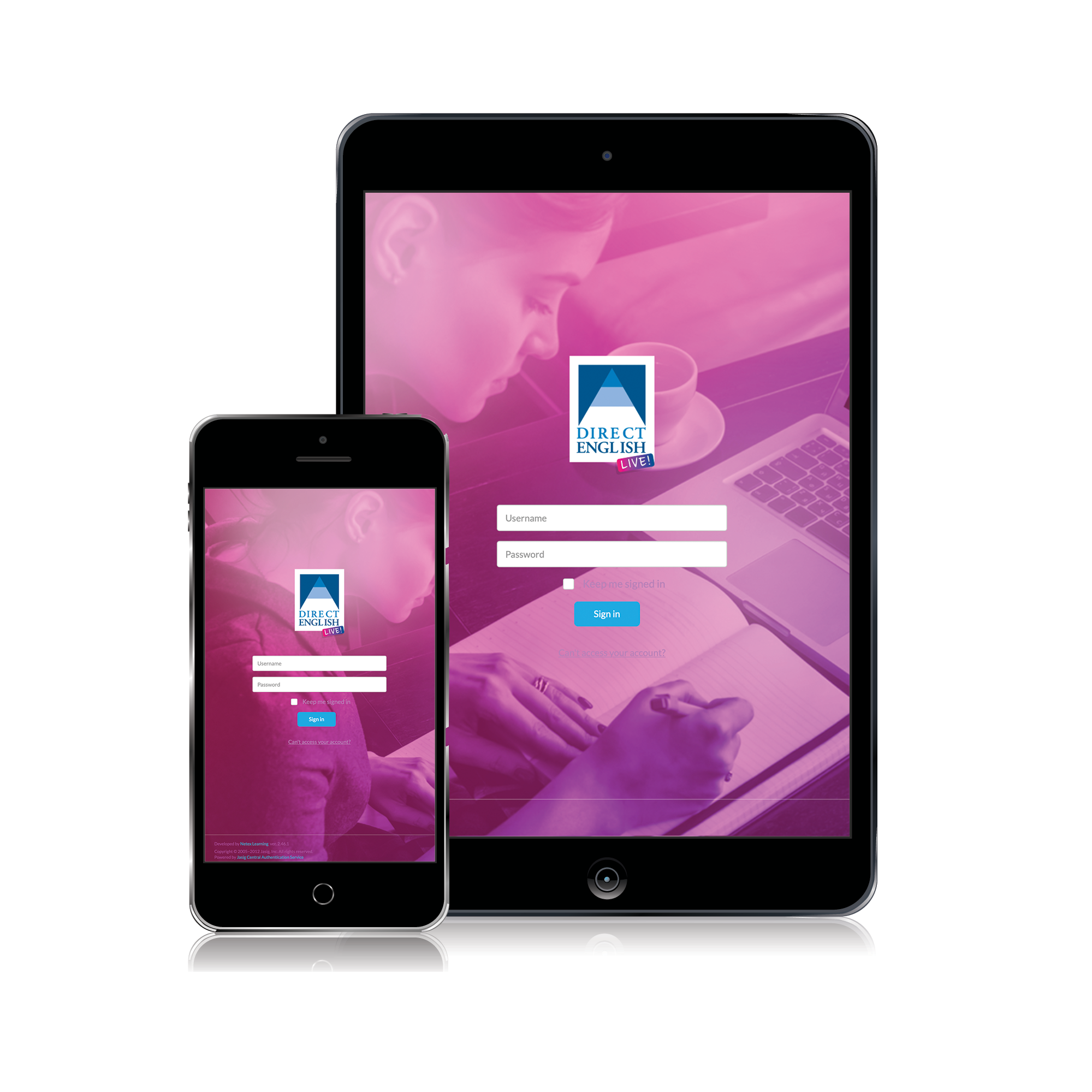 An educational, interactive online platform
---
Our learning platform is expertly designed to help you make new friends and expand your network.
Assessments throughout your studies designed to build your confidence. We want to make sure you are on the right track, so you'll have quizzes in every unit, assessments every three units and at the end of the level.
Track your performance in real time so our teacher can support you during live classes with a more personalised approach.
Includes "Direct English interactive" program where learners can role play and playback their activities to test their progress
Study with Me
This course will allow you to maximize your ability to understand and effectively use the language.
Discover the Art of Expressing Yourself, Family, and Friends

Immersive Audio and Video Self-Study

Expand Your Vocabulary

Extend Your Learning Journey
Maintain Your English
We focus on developing your conversational skills, empowering you to express yourself with ease and confidence in various real-life situations.
Expertise Guided by Natives

Engage with Like-minded Peers

Command with Confidence

Embrace Weekly Empowerment
Beginner Level
This course is designed to ensures that you receive personalized instruction and guidance throughout your English language journey.
Elevate Your English Proficiency

Engage in Interactive Sessions

Expand Your Vocabulary

Immediate Access
Frequently asked questions
---
How does Direct English Live work?
The Direct English method is a program designed by the award-winning author and CEFR-level co-founder, Louis Alexander, in 1997. Direct English is a UK-based company, one of Linguaphone Group's successful brands. Linguaphone Group was founded in 1901! You can find more information here.
Upon enrolment you will be given immediate access to our learning management system where you can explore a wealth of online, interactive learning resources for your own self-study.
Once a week you will have 90minute classes, live and online with one of our native English speaks, who will stay with you for the duration of your course.
Whether you attend one of our 2-month or 6-month courses, at the end of your course you will complete a final assessment test and be issued with a CEFR-aligned certificate from Direct English. Of course, you will also have the opportunity to enroll on the next level course!
How does the 14-day free cancellation period work?
We're so confident that you will be happy with our course, that we offer a 14-day cancellation policy. In fact, if you're not fully satisfied with our course, you can request a cancellation within 14 days of your purchase and you'll be fully refunded within 14 days.
On the 15th day following the date of enrolment, you will not be able to cancel.  To find out more, please read our T&Cs. 
Please note the 1-day free cancellation period is only applicable to our 2-month and 6-month English language courses. It does not apply to our Conversation Club subscripton.
How do I know if I am enrolling in the right level?
Our placement test will guide you to the right option! Take our quick test now!
Which payment methods do you accept?
We accept Visa, Mastercard, Paypal and all local payments available worldwide. All our payments are encrypted through the third-party world-trusted Shopify platform, therefore no one will access to or be able to see your card details.


Can I skip a class?
Yes, you can, with our blending learning offering you are able to catch up by self-studying on the platform.
We will not charge an additional penalty fee if you miss your class.
However, we find that students achieve the best results by attending all the live interactive classes. 

Is the certificate of achievement industry approved?
If you decide to embark on the exciting learning journey with us by enrolling on either Beginner 1 or Intermediate 1, you will become CEFR-certified in A1 or A2, depending on the level you choose. The CEFR system has been developed by the Council of Europe, and our Direct English method author, Louis Alexander, was one of the founders of the CEFR system.
The CEFR system was created to validate language learning ability by giving students a firm understanding of English grammar and vocabulary. The CEFR Framework was designed to convey the different levels of oral and written comprehension. Teachers can use this framework to determine what level their students are and if they require any extra help. Direct English Live's levels are aligned with the CEFR's framework.  Download our SKILL CHART to find out more about how our levels compare with IELTS. 
What is the difference between A1 and A2 levels?
An A1 learner (Beginner 1) will be able to lead a simple conversation about themselves and the world around them, about food and orders, discuss measurement, size and price.
An A2 learner (Intermediate 1) will be able to understand and express their opinions about a particular topic, understand the main points of texts regarding their career, school or social lives. Additionally, they will be able to communicate without sustained effort to native speakers.  
For more information, you can download the Level A1 (Beginner 1) document and the Level A2 (Intermediate 1) document.
How do I cancel my Conversation Club subscription?
If you have opted for our 'cancel anytime' Conversation Club subscription, you may cancel via email to customercare@directenglishlive.com and we will cancel your subscription with immediate effect.

If you have chosen our standard Conversation Club subscription then you are unable to cancel within the first three months of your membership, but after the minimum term you may cancel by providing 30 days notice, by email to customercare@directenglishlive.com.